Sober & Miserable Book Cover Design
Book written by Dale Simpson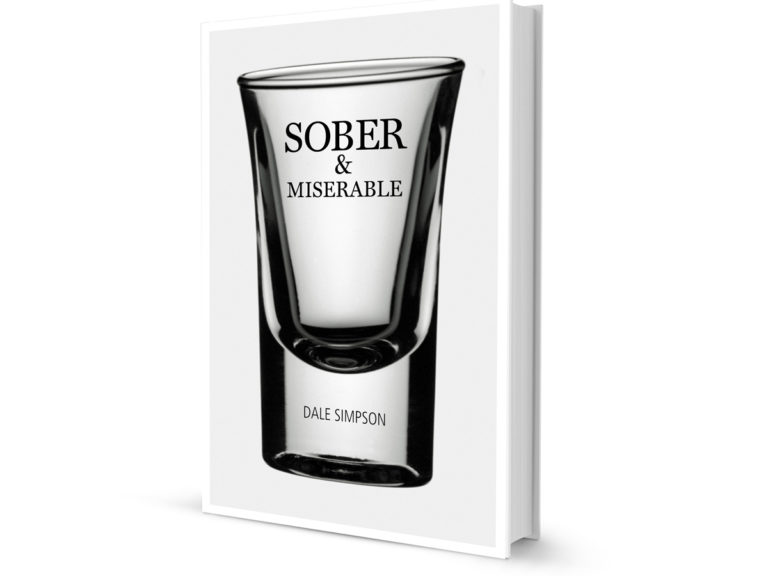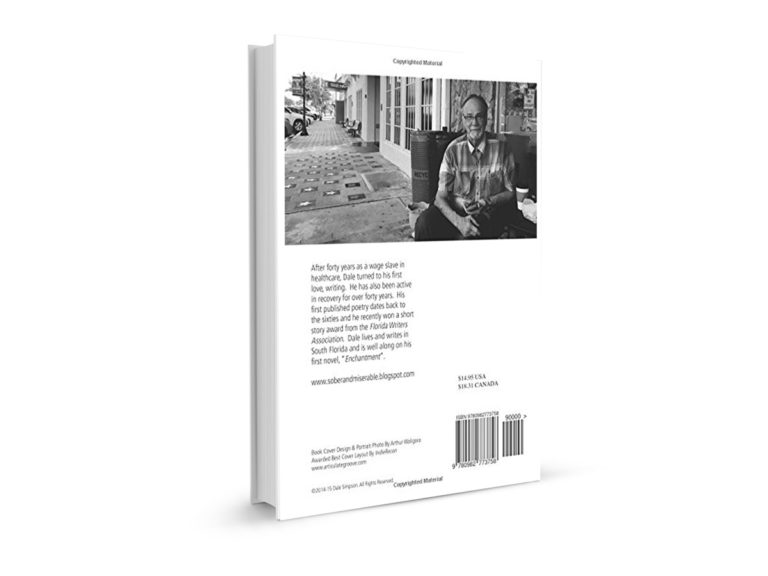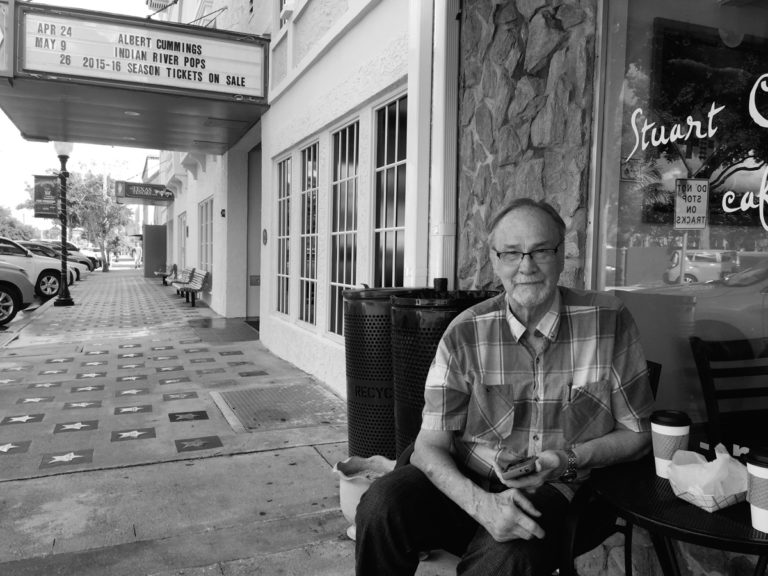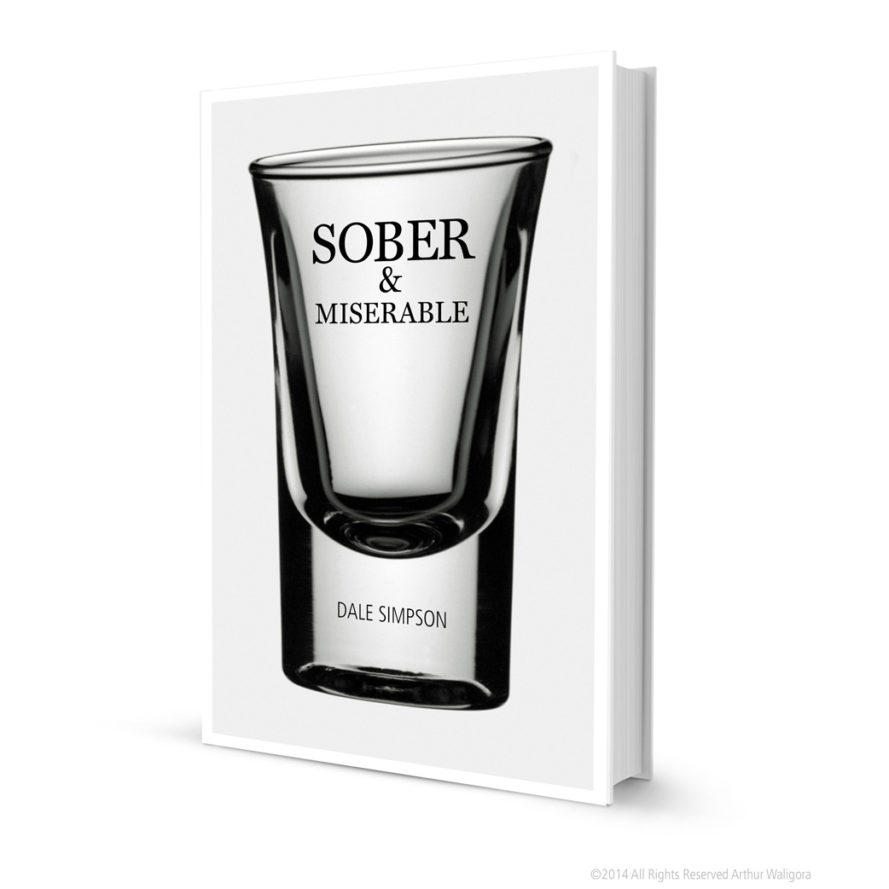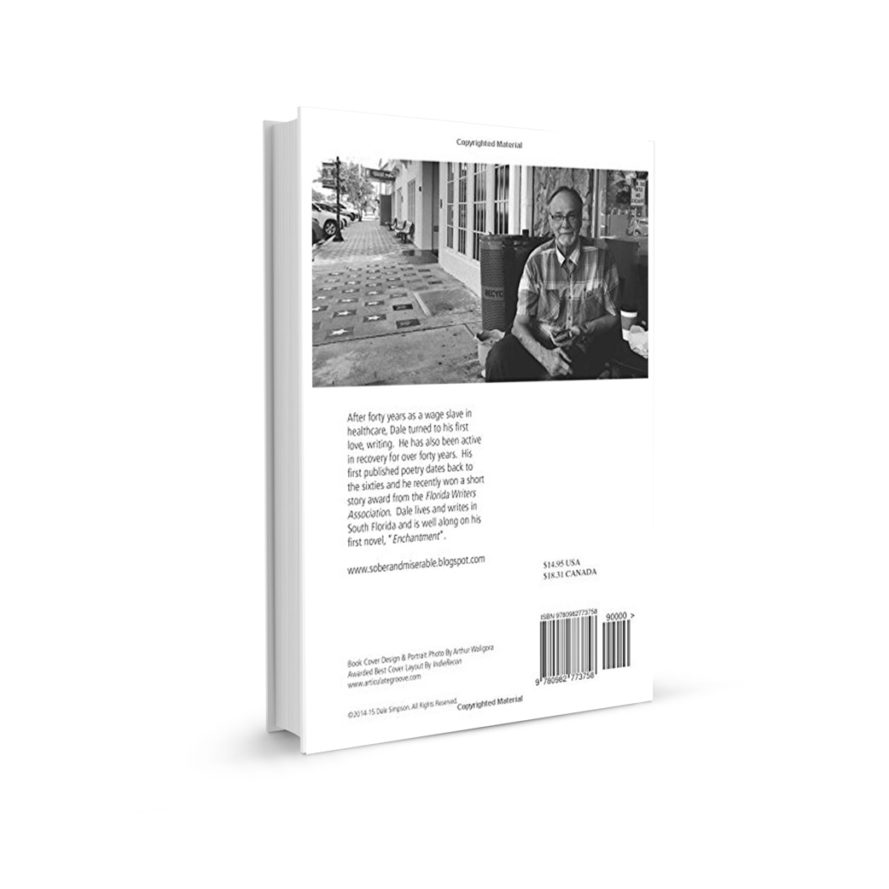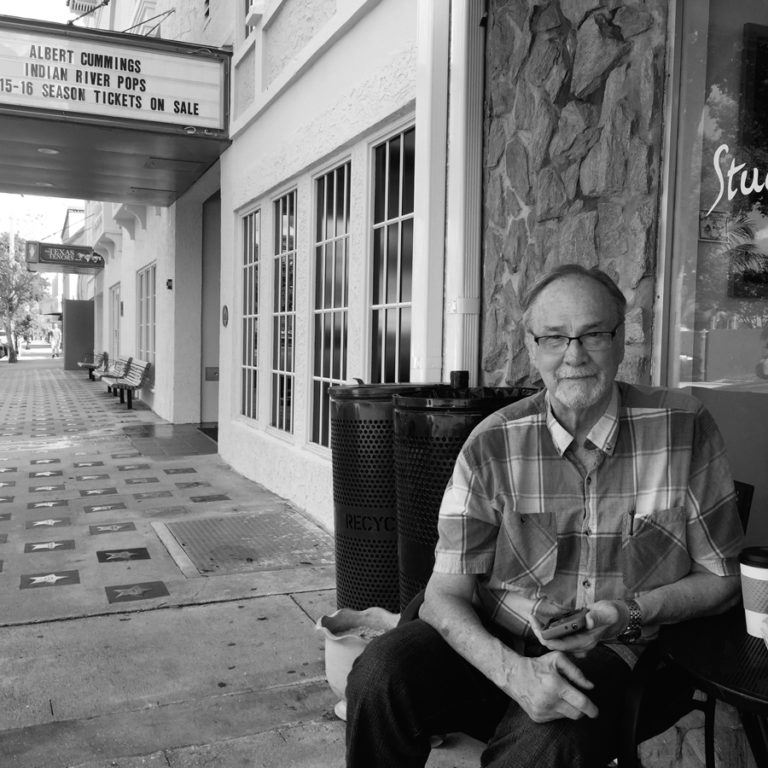 Book Cover Design/Photography
When approached by the author to design his book I was immediately inspired with the title to come up with this vision of an empty shot glass which not only depicts sobriety but the emptiness that can come with it. I snapped a few photos of the author at his favorite coffee haunt for use on the back. Very grateful this design was recognized by

IndyRECON

for best concept design and layout.
© 2018 All rights reserved.
All brands are the rightful property of their owners.